One of my favourite subjects.. Colour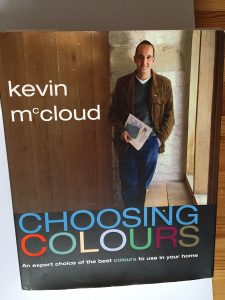 Colour trends come and go all the time. Some colours stay in fashion longer than others and I am delighted to see that along with all the warm and cool greys at the moment there is a lot of interest in more vibrant colours. This is always good news I think! Whether colours are in fashion or not, there are many, soft warm colours that always look great. Recently I was looking through a book on Choosing Colours by author Kevin McCloud and I spotted this soft, warm colour palette shown in the image below.
Kevin calls it "the lost colours of the Kalahari". I think these soft warm colours create a very welcoming relaxed feel in a space. These colours or variations on this colour palette will likely suit a living room, kitchen, library area, hallway and bedrooms. Soft, warm colours are a welcome addition to any and many environments.
Soft warm colours
What surfaces suit these colours? I often use these soft warm muted colours for painting walls. I love using them in natural fabrics for curtains or roman blinds.  Upholstery fabrics on sofas or chairs used in these soft warm colours can add a luxurious feel and create another texture. Carpets are another surface that can successfully take the muted colour palette.
Using the colours
Sometimes I recommend to clients to focus on one colour and work around it.  This makes the project interesting and manageable. This clear focus on one specific colour then allows additional colours to be added in varying amounts which can really complement the key colour. The addition of the complementary colours add vibrancy and variety to the rest of the scheme without confusing the scheme or allowing the colours to compete with each other.
Why not book A one to one consultation with a Vision Interiors interior designer to help you to focus on colours in your home and co ordinate your living spaces with soft warm colours?