Design and planning your kitchen is key to good kitchen design.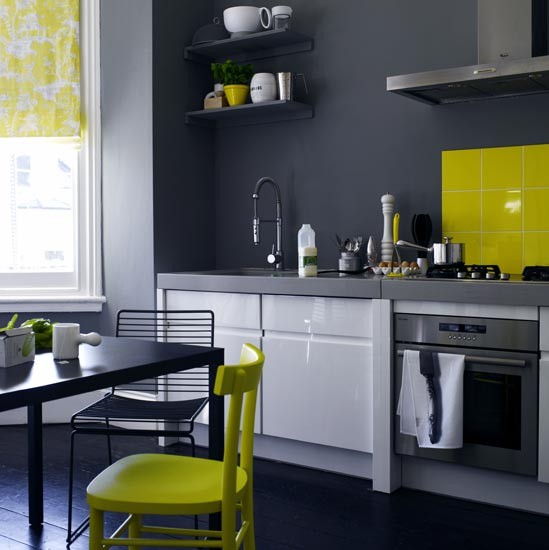 Design and planning your kitchen is key to good kitchen design. Many of us spend hours in the kitchen on a daily basis. The baker, the cook, the jam maker, coffee and tea making are some of the tasks undertaken in the kitchen. All kitchens are different and each kitchen needs to uniquely suit an individual or a family life style.
A successful kitchen must suit your needs and those of your family. When initially planning your kitchen it is a good idea to write a list of your priorities. This list will help immeasurably to make your kitchen work successfully for you.
Write your wish list!
Crockery storage all in the one place, a larder, one or two ovens, recycling bins,  a larder fridge, space for small electrical appliance storage, baking tins where to store these, wine glass storage - how many of these items can apply for space on your wish list? How many more items can you add that are important to you and your family? Now is the time to begin your list, add or subtract to it as you think of changes. This is the time to get it right, so now is the time to take the time! It is all really valuable and plays a big part in the key to good kitchen design.
Planning
When you are at the planning stage and your kitchen design is taking shape all the items listed will need a location in your new kitchen. This will make the transition from an existing kitchen to a new kitchen more streamlined. If you are moving into your very own kitchen for the first time then your move will be nearly stress free.
Storage is key in a smart kitchen - give it consideration
The importance of good kitchen design cannot be overstated. Designing and planning your kitchen is key to making it user friendly for you and your family.  This space is about storage, access to appliances, safety when  using appliances, easy access to food storage and so on. Think of the type of storage that you like and want to suit your day to day routine. However one recommendation I think is a must and this is that you opt for wide drawers wherever possible and where there is space. Wide drawers give some of the best storage solutions in any kitchen. A wide drawer can hold large awkward items, small items, stacking items, small kitchen gadgets, cutlery, crockery, baking tins, saucepans, to give an idea of some items. I think they are a great solution giving super smart storage every time.
Larder storage
Another ideal unit is a full height larder - this larder can be fully shelved with fixed shelves or have pull out drawers. It can have pull out racks, or a combination of two of the above. This larder can take all your dry storage goods in the kitchen. When you are making out your shopping list you can open both doors to give an overall view of your stock and see what is needed at a glance. Incorporate vegetable baskets on the lower level for extra easy access too.
Good Kitchen Design
Interior designers are experts in finding practical storage solutions and continue to help people improve their lives. The clients needs will be addressed on the initial consultation. The interior designer will record and analyse the situation and will take note of what work needs to be done. The designer will complete accurate survey drawings and take photographs of the space to be redesigned. They will make valuable suggestions to the client based on their knowledge and experience. The client will be left with a feeling of great satisfaction. All this will be done in conjunction with the clients needs. When all the design issues are addressed then the fun can begin with the co-ordination of the finishes. These finishes take in lighting, colour, cabinet and worktop finishes, floor and wall finishes and the textures of all of these. Design the kitchen primarily and the choice of wonderful finishes to complement this design will be the icing on the cake.
If you are looking for inspiration here is a kitchen that we designed, planned and fitted liaising with our clients throughout.