No space for a Christmas tree – 5 top tips to decorate your apartment
No space for a Christmas tree? Please do not get stressed!! There are lots of good ways to improvise!! Let us find out how……….here are 5 top tips to decorate your apartment.
1. Buy some contorted hazel branches (available from florists shops)– you will only need two or three branches and place these in a tall vase – it is good idea to put a stone into the bottom of the vase so that it will not topple over with the weight of the branches, keep the branches as long as possible. Arrange them to your liking.
Add some Christmas fairy lights to the branches – to hold the lights in place twist some florists wire around the flex of the lights and the branch – this makes it easy and saves time trying to get the lights to stay where you want them!
Next add some decorations or baubles or both, whatever you love and crown it all with an star or an angel at the top!
Set this onto a small table and arrange some wrapped Christmas gifts or Christmas decorations around the base of the vase and there you go – your very own personalised Christmas tree.
2) Have you have limited floor space? Okay, then think about other surfaces such as a window sill – this can be a great place to lay some branches on the full width of the window sill, overlap the branches so that the ends do not show, add some holly with berries for colour, some glittery baubles and twist some fairy lights into the branches – this can give a lovely warm glow to your room.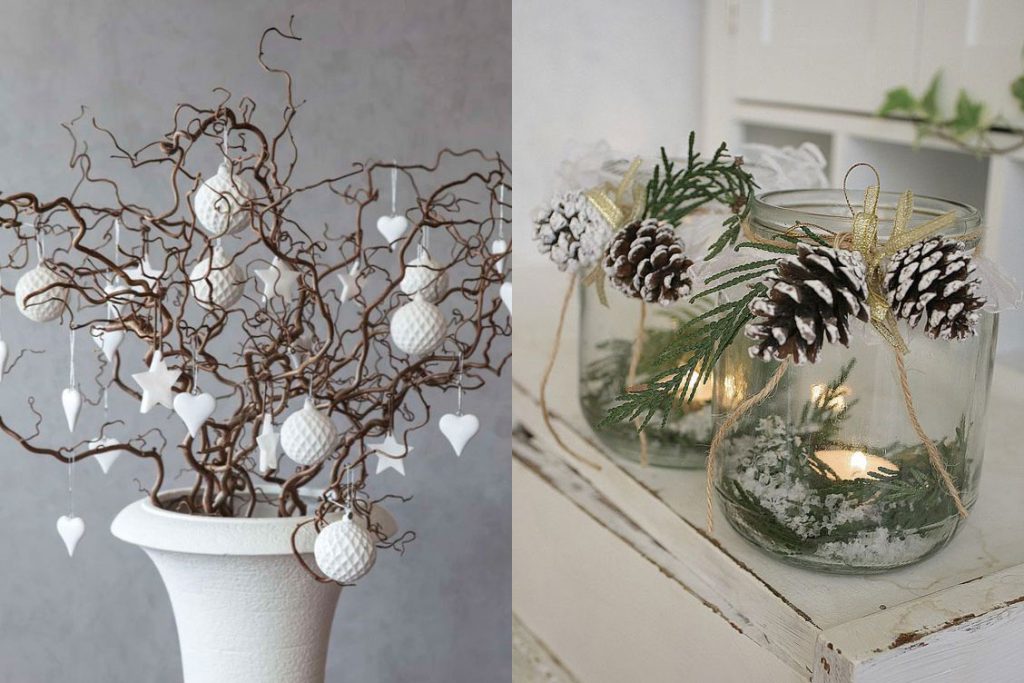 3) Another easy and safe idea if you want candles in your Christmas displays– sparkly clean jam jars can look great, use jars in various sizes and heights in a cluster.  Pop in a night light to each jar – this may be all you need on a small coffee table or side table to create a warm glow and give a relaxing effect. *Please make sure that candles are in tall glass jars or container to avoid accidents.
4) A large red plate laid with holly, foraged pine cones or Christmas decorations, 1 0r 3 tall candles or nightlights in jars in the centre of the arrangement can look super stylish!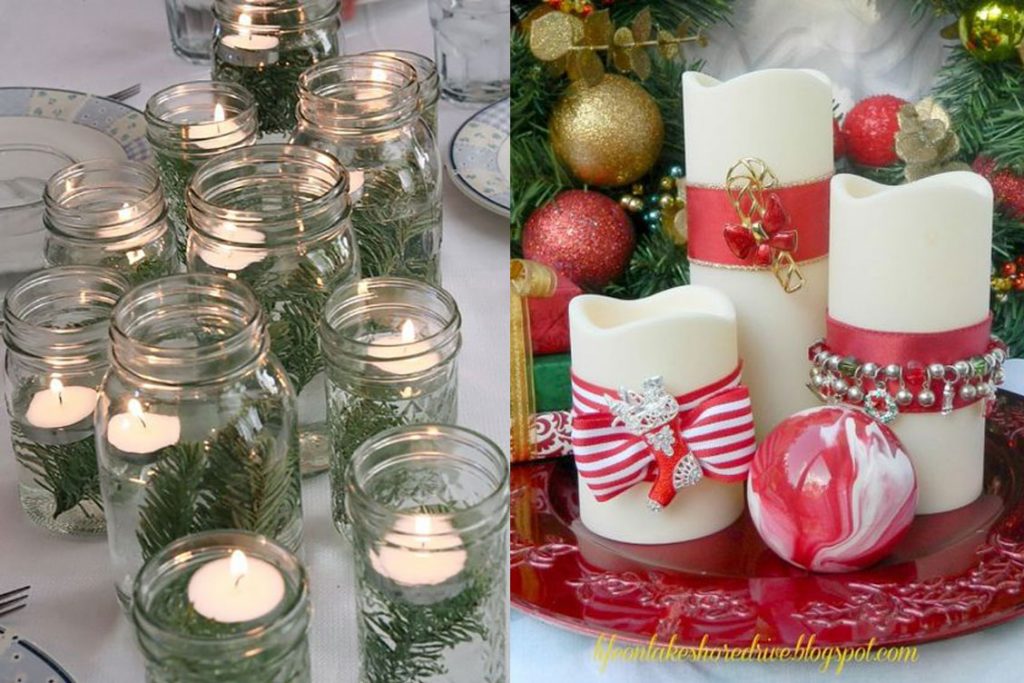 5) Find a couple of Christmas cushions to add to your armchairs and sofa to give an extra splash of Christmas cheer enticing you to sit down and appreciate your efforts!
These are our 5 top tips to decorate your apartment. Enjoy!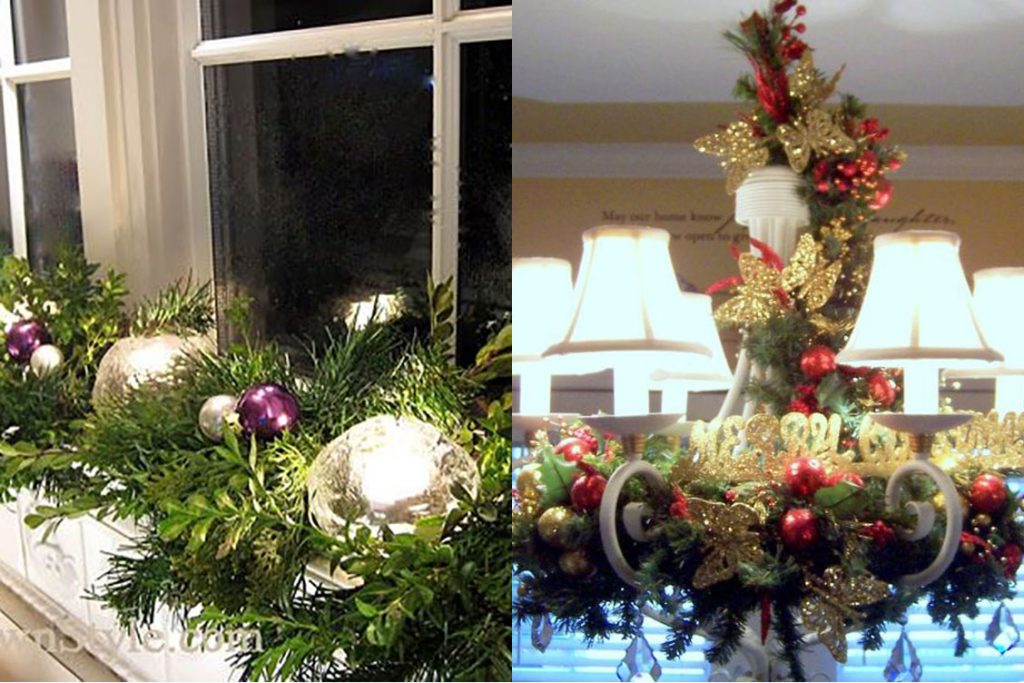 This idea of hanging decorations on a light fitting  is not one that I have done but it makes me smile. I really  like it because it shows how simple things can be dramatic with very little and very clever effort. Maybe I can add it as one of our 5 top tips in the future.....