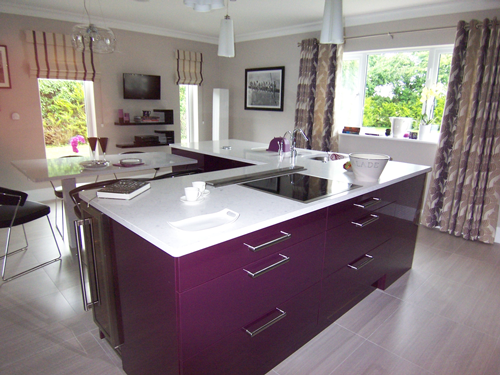 The kitchen worktop is one of the  most used finishes in the kitchen and because of this it is important to find a versatile worktop that serves your needs. The current selection of kitchen worktops is very varied and new choices are added regularly.
Kitchen Worktop Trends in 2017
Trends in the main are solid wood, granite, quartz, marble, laminates and composites.
Remember too that the colour of your kitchen worktops is an important consideration. A trend I see frequently is when kitchen units are a light colour a dark worktop is used